About the book, and how you can benefit


Games and Gamification in Market Research is the first book published on this methodology of research, and new approach to games. Complete four Worlds of reading to get a 360 view on how these methodologies work and their benefits, what the future holds for Research-Games and Gamified Surveys, and even design your own game-based surveys using the book guidelines.
Why don't research participants take part in surveys as much as we want them to, even when they're given, sometimes lucrative, incentives? Because they're unengaged, and games, by contrast, are the most engaging medium of all time.
Games harness storytelling and heuristics, drive emotion and push the evolution of technology in a way that no other platform has. It's no surprise, then, that games and gamification are revolutionizing the market research industry, offering opportunities to reinvigorate the notoriously sluggish engagement levels seen in traditional surveying methods. This not only improves data quality, but offers untapped insights unattainable through traditional methods. Games and Gamification in Market Research shows readers how to design ResearchGames and Gamified Surveys that will intrinsically engage participants and how best to use these methodologies to become, and stay, commercially competitive.
In a world where brands and organizations are increasingly interested in the feelings and contexts that drive consumer choices, Games and Gamification in Market Research gives readers the skills to use the components in games to encourage play and observe consumer behaviours via simulations for predictive modelling. Written by Betty Adamou, the UK's leading research game designer and named as one of seven women shaping the future of market research, it explains the ways in which these methodologies will evolve with technologies such as virtual reality and artificial intelligence, and how it will shape research careers. This book provides a fully immersive and fascinating overview of game-based research.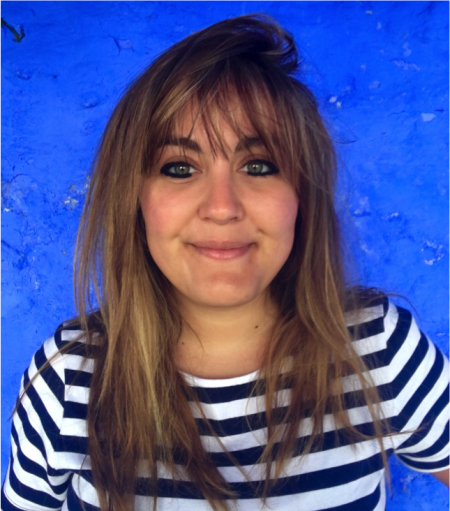 INVENTOR OF RESEARCHGAMES, GAME DESIGNER, AUTHOR.
Betty Adamou is a multiple-award winning researcher and entrepreneur, the inventor of ResearchGames™, and the CEO & Founder of Research Through Gaming.
Adamou has been named "1 of 7 women shaping the future of market research", a pioneer of game-based methods, where her work has been described as revolutionary .
Betty has worked with Fortune 500 brands, academic studies, and education institutions designing effective and engaging 'ResearchGames', and has shared her work globally. 
Games and Gamification in Market Research is the first book in history focused on using games and gamification as techniques for market research.
Find out more about Betty and her company, Research Through Gaming, by checking out her company website here and her online biography here.
Table of Contents
Check out what's inside!
Part One: WORLD OF UNDERSTANDING – overview;
Chapter 01: The impact of low participant engagement in market research;
Chapter 02: The surprising similarities between digital games and online surveys;
Chapter 03: Debunking common misconceptions in market research about games and gamification;
Chapter 04: Games and gamification: exploring definitions and why games are so engaging;
Chapter 05: The differences and similarities between games and gamification;
Chapter 06: An ontology of game-based research methods: defining research-games, gamified research and surveytainment;
Chapter 07: The scientific foundation for using game-based research methods: the six vital states and their benefit to market research;
Chapter 08: Game culture: a showcase of intrinsic engagement to help market researchers;
Chapter 09: How games and gamification are used for engagement and data collection outside of research and entertainment;
Chapter 10: The Triple E Effect: games as engaging, emotive and experiential simulations for research and insight;
Chapter 11: Case studies and results from game-based research;
Chapter 12: Five things to consider before using games and gamification for market research;
Part Two: WORLD OF DESIGN – overview;
Chapter 13: Fifteen ethics guidelines for designing and making game-based surveys;
Chapter 14: A vocabulary of play for game-based research: game terminologies and inspiration;
Chapter 15: Game-based research design: ten tips for building the right foundations;
Chapter 16: Introducing Smart Intuition and Meaningful Creativity (SIMC);
Chapter 17: Overcome these four concerns about game-based survey design;
Chapter 18: Design your game-based research: play '20 for 20';
Part Three: WORLD OF MAKING – overview;
Chapter 19: Stakeholder onboarding and preparing to build your game-based survey design;
Chapter 20: Custom-made versus ready-made game-based surveys: differences, benefits and drawbacks;
Chapter 21: Build mode: create, playtest, maintain and launch your game-based survey;
Chapter 22: Analysing the quality of game-based research designs;
Part Four: A NEW MARKET RESEARCH WORLD – overview;
Chapter 23: Building a career in game-based research;
Chapter 24: The future of game-based research;
Final words;
Buy now from Kogan Page or Amazon