Games and Gamification in Market Research 
is available from several outlets globally. 
Just select your preferred outlet and head to their checkout. 
"Using games and gamification in market research is not just a rescue mission, it's a call to completely re-invent the way researchers work, how data is collected, the types of data that can be collected, and how participants interact with researchers and data collection systems.
Game-based Research Methods are about the survival or market research, and making it thrive."
– Betty Adamou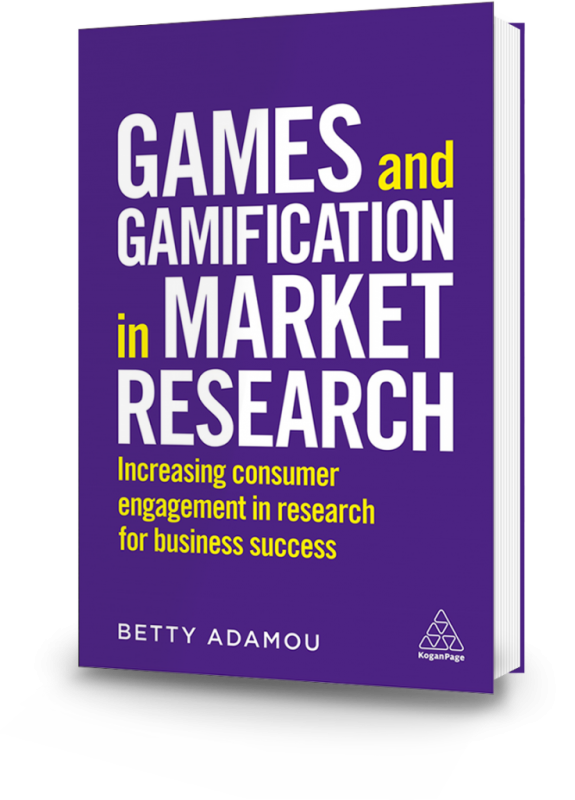 Do you live in a country where unfortunately shipping/delivery is unavailable?
Please let us know! Send an email to kpinfo[at]koganpage.com with your country and the name of the outlet where you are trying to buy your copy, and Kogan Page will do their best to help you.
Alternatively, please tune in to Betty's tweets or look at the Press and Media section of this website to see where Betty might be speaking and selling hard-copies of her book. We will do our best to get a copy to you!
Games and Gamification in Market Research was published in the UK and worldwide on 3rd November 2018, and published in Canada and USA on 28th November 2018.