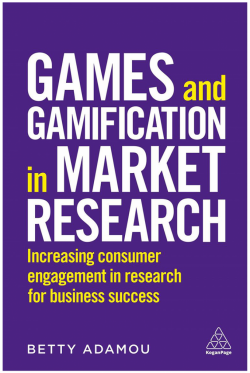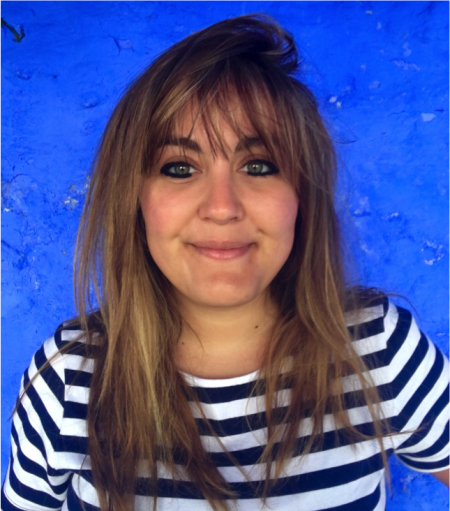 Since 2011, Betty Adamou has been invited to keynote at academic institutions, symposiums, conferences, with private clients and even at Number 11 Downing Street (next door to the UK Prime Minister), and on the radio in the UK and Latin America.
For information on speaking engagements spanning further than 5 years, please contact Betty Adamou directly for her full resume.  
Betty Adamou speaks on the following topics:
Games and Gamification in Market Research
Serious Games and Gamification in Marketing, Healthcare, and Business Development (as separate lectures)
Serious Game and Gamification Design 
Serious Game and Gamification development and management 
Entrepreneurship (Betty has also run two successful courses of the Young Entrepreneurs Club in North London, and is a winner of the Enfield Enterprise Entrepreneurship award)
To hire Betty Adamou as a speaker at your event, please contact us. 
Reviews on Betty Adamou as a keynote speaker, guest lecturer, and workshop facilitator
"Betty is such a passionate speaker and incredibly inspiring. We sold out tickets almost the moment they went online, and our Finland event was standing-room only to listen to Betty share her fascinating work in game-based research methods". – Chair of FMRA (Finish Market Research Association) 
"Betty is such a passionate speaker and incredibly inspiring. We sold out tickets almost the moment they went online, and our Finland event was standing-room only to listen to Betty share her fascinating work in game-based research methods". – Chair of FMRA (Finish Market Research Association) 
Speaking Engagements and Interviews
From most to least recent. 
2018
ISPO Conference, (by invitation) is a global leader in winter sports event including talks and exhibitions. Invited to present my client case-study with VF Corporation Lucy brand to audience of apparel brand leaders. (Munich). On 29thand 30thJanuary 2018.


IMPACT MRS Annual Conference – Chairing the Virtual Reality session in this upcoming event (by invitation) in March 2018:Invited by the IMPACT MRS Annual Conference to chair a session on Virtual Reality at their event on 14thand 15thMarch, where I will be responsible for preparing and shaping the session, and facilitating the panel discussion.
IIeX Conference, Amsterdam(by invitation)- case-study presentation (by invitation) with my client at the IIeX Conference February 201 "Game design: engaging students to evolve university marketing". I've been invited to share a client case-study, of which I am presenting with Michelle Gray, Insight Director at the University of Surrey. More information can be found here.
Guest lecture (by invitation) to students the ESCP business school in London
Webinar presentation (by invitation)"4 Game Values: learning from games to amplify research response rates, completion rates and engagement."Presented online to MRIA Prairie Chapter members.
2017
Interview with University of Georgiaas part of their Future Trends and Emerging Methodologies module for students and professionals studying marketing research (by invitation, online). 7thDecember 2017. Zoe Dowling, a representative from the University, recorded a live interview on game-based research methods, of which the video will be made available to students as part of their course.
Live conference – Keynote presentation (by invitation)in October 2017. The recording of the live presentation can be found here on YouTube.
+7 Intelligence podcast "The podcast about how games impact people". – Interviewwith Ches Hall. (online, by invitation). Interview can be heard on Apple iTunes, here on acast,and here on player.fm. Published 11thSeptember 2017.
Emotions Matter podcast – Interview"Obtaining different information with Games, with Betty Adamou", Interviewed by Monique Sacay-Bagwell on 19thMay 2017. (online, by invitation). The full interview can be found here.
Best Insights Sphere – Interviewwith Nadia Marazova (by invitation, online) published on 30thApril 2017. Interview can be found online here. Discussion on the benefits of game-based research with a focus on state dependent recall.
University guest lecture (by invitation) at the University of Suffolk on the use of games andgamificationforengagingwebsitevisitorswhilecollectingdataand3rdApril2017.
IMPACT MRS Annual Conference 2017 – presentation of client case-study "Fashion Design and Sustainability through ResearchGames".Presentation on client-case study with VF Corporation (VFC) on an Apparel DevelopmentResearchGameIdesignedthataidedtheclientindevelopinganewapparelrangewhile supporting sustainability in fashion development. Presented on Wednesday 15thMarch2017 with full support and involvement of my client, Vanessa Dillof, Head of Insight at The North Face. 14thMarch 2017.
Keynote address and Playshop (by invitation) at the 2017 Annual Conference of Emerging Markets Conference in New Delhi, India on 5th-7thJanuary 2017. Invited by Professor Satya Bhusan Dash, conference co-chair and CMEE chairperson to speak at this event at The indian Institute of Management Lucknow in Delhi India for a 1 hour keynote address, followed by a weekend of workshops with the conference delegates. The focus of the keynote speech will be on how games for researchcanbeusedinemergingmarketsandtheimplicationsofthesemethodologiesinsuchmarkets as technologies evolve. More information about the conference can be found here.
2016
Conferencetalk(byinvitation)fortheorgResearchInnovationevent,"eversing Pokemon Go: Designing from the Start with the Finish Line in mind"7thDecember 2016 (online). Invited by NewMR.org founder, Ray Poynter, to return to this platform to share recent developments in game- based research methods including sharing future projects of games with VR and AR technologies for data collection.
Guest lecture to XLRI (Xavier School of Management), MBA students in Jamshedpur, India (by invitation, online). This group of students reached out to me in late 2016 so that "RTG can partner withusinsolvingIndia'stoughestbusinessproblemsthrough"Throughrespondingtotheir proposal, Research Through Gaming has helped provided an online workshop and guest lecture to help students understand more about game-based Research Methods. January2017.
AdvancedGamesForResearchfulldayworkshopattheMarketResearchSocietyatMRStraining suite, London, 25thOctober 2016(London)
Following from the 'Introduction to Game-Based Research Methods' workshop also offered through the MRS, I will teaching delegates in this full day Playshop the deeper detail about the psychology behind why games and gamification can engage research participants, and how the two different methodologies can mean differences in overall design processes, execution, participation and data results. This workshop has been offered and delivered through the MRS for 4 years.
Guesttalk:(byinvitation)bytheMediaResearchGroup,26thOctoberInvitedtospeakatthis London evening event to help inspire young market researchers. Talk title "ResearchGame EnvironmentArchitect,SoundEngineer,&otherfutureMarketResearchJobs"Theeventschedule can be found here:http://www.mrg.org.uk/
UniversityMarketInsightConference(byinvitation),UKon22ndand23rdNovember2016,Aston University, Birmingham, UK.
Invited by David Roberts (Director of Education Marketing at the Knowledge Partnership and organizer of The University Market Insight Conference to speak to their audience of research academics, professors and students for 90 minutes as a special session. The talk title will be: "Using Games & Gamification for Online Research: intrinsic Engagement & Untapped Insights." The event schedule can be found here: http://uk.theknowledgepartnership.com/conference-and-academy-programme/
GuestLecturewebinarforMudraInstituteofCommunications,Ahmenabad(MICA)University,"The EvolutionofGame-BasedResearch"onSeptemberSixtystudentssigneduptotakepartinthis
2.5 hour interactive and activity-lead webinar. This guest lecture has been offered to MICA students once a year for 3 years.
Webinartalk"AlteredRealities:TheSuspensionofDisbeliefinResearchGames"withNewMR delivered on 9thJune This talk explored what is meant by 'the suspension of disbelief' and why it is important in storytelling. More crucially, why it is important in game-design for online market research. In this talk I had shared a cae-study from my work with Fortune 500 brand VF Corporation to show how suspending disbelief through relevant narratives in ResearchGames can keep participants engaged and can result in better data quality. This talk can be viewed here.
Workshop"IntroductiontoGamification"deliveredwiththeMarketResearchSocietyon24thFeb 2016. This course has been delivered through the MRS for over 5 years and continues to be popular with client-side researchers as well as agency-side researchers and researchers from Universities.
2015
GuestLecturewebinarforMudraInstituteofCommunications,Ahmenabad(MICA)University,"The Evolution of Game-Based Research" on 10th September 2015 (By invitation). I was invited to speak to the students and professors of M.I.C.A. on the uses of Games in Research where students also played a game in which they designed their own ResearchGames to a project brief, where I reviewed each teams ResearchGame design and chose two winning
GuestpanelmemberforWIRe(WomenInResearch)event,London11thJuneIwasinvitedto speakatthiseventwithotherfemalebusinessownersinthemarketresearchindustrytodiscusshow to overcome the imposter Syndrome, and discuss my experiences as a female developing a new technologyandmethodologyintheMRindustry.
Webinars "Introduction to Game-Based Research Methods" and "Better Survey Design for Higher ROI" recorded for public listening for the Market Research Society on 14thMay 2015. A series of expert-leadwebinarsarebeingproducedbytheMRSandhadchosentwowebinarsformetorecord for public distribution through MRS
Speaker at "Games, Gamification and Ways of Understanding" Research Symposium at the University of Winchester, on 12thMay 2015. (By invitation). Invited to share my work in the developmentofgamesasaresearchmethodologywithacademicsfromtheUniversityofWinchester and University of
GuestLectureatUniversityofHulttotheTEDxHultLondonGroupon1stMay(Byinvitation).I had been invited to speak about Gamification as an industry, with a specific focus on Gamification in healthcare, employee engagement and customer loyalty to students.
GuestLectureatUniversidadMetropolitana,Venezuelathroughwebinaron26thMarchApril (Byinvitation).TeachingstudentsabouttheuseofGamesandGamificationinmarketresearch.
GuestLectureatUniversityofHultthroughESOMARNext,Londonon24thFebruary(By invitation). Invited as part of ESOMAR Next to present my work on using ResearchGames with relevant case-studies to students and staff alike.
GuestLectureatUniversityofLoughborough,UKon3rdMarchApril(Byinvitation). Teaching students about the use of Games and Gamification in marketresearch.
2014
Opening remarks for ESOMAR Japan through webinar, on 15thMay 2014. (By invitation). Online. Invitedtoprovideopeningremarksandbrieflydiscusstheevolutionofgame-basedresearch
KeynoteaddressatAMSRS(AustralianMarketandSocialResearchSociety)Melbourne,Australiaon 2ndSeptember(Byinvitation).InvitedtosharerecentResearchGamecase-studieswithacademic client IMPRINTS Futures.
KeynoteaddressatFMRAwithESOMARpresentingpaper"Game-basedsocialresearch:problem- solving through game design", Finland on 9thApril 2014. (By invitation) Website:http://www.markkinatutkimusliitto.fi/markkinatutkimuspaiva
ConferencespeakerandPlayshopleaderatESOMARCEEResearchForum,Bucharest,Romaniaon 24thMarch(Byinvitation).IhadbeeninvitedbyESOMARtorunaMasterclassinGamesand Gamification for Research at this event with local agency researchers and client-side researchers. More infohere on the ESOMARwebsite.
Guest lecture at the University of Economics, Bucharest, Romania on 25thMarch 2014. (By invitation).IhadbeeninvitedbytheESOMARCareerEventsteamtospeakattheUniversityof Economic Studies in Bucharest to the students about Games and Gamification research.:http://www.esomar.org/career-development.php
Webinar:"HowtoDesignaGamifiedSurvey"withSurveyAnalyticson30thApril(By invitation). Interviewer Gina Yeagley, Survey Analytics.http://news.surveyanalytics.com/gamification-survey-webinar
InvitedpanelmemberforPMRG(PharmaceuticalMarketResearchGroup)on"HowtobeaStrategic Leader" Orlando, Florida on 9thMarch 2014 (By invitation). Website:http://pmrg.org/
KeynoteaddressatnetworkingeventforCarrotPharmaRecruitment"Nowandthefuture:Gamesand Gamification in Healthcare and Pharma Research", UK on 20th March 2014. (Byinvitation).
Keynoteaddress:BIG/ICG Northern Forum presenting"Game-BasedResearch;TheEvolution", Manchester, UK on 26thMarch 2014. (Byinvitation).
GuestLectureatUniveristyofWinchester,UK"Game-basedresearchmethods:Theevolutionof research" mix student disciplines, BA level on 24thFebruary 2014. (Byinvitation).
Guest Lecture at Brunel University, UK "Game-based research methods: How to make a ResearchGame"gametheoryanddesignMAstudentson13thMarch(Byinvitation).
2013
GuestLectureatUniversityofWinchester,UK"SecuringsuccessinFashionEntrepreneurship"for Fashion BA students, on 26 November 2013 (Byinvitation).
Conference presentation at IIEX conference, Amsterdam on 19thFebruary 2014 (By invitation)."TESSA undercover agents and Dubious; A paradigm shift in the use of games for research"Information can be found here.
Panel discussion (co-host and co-organizer), IIEX conference, Amsterdam on 20thFebruary 2014."Sustainabilityofmarketresearch;amanifestoforchange"http://www.iiex-eu.org/speakers/betty-adamou/
Workshop for Market Research Society "Advanced Games for Research Playshop", London. After 2yearsofsuccessful"IntroductiontoGamificationWorkshops"IproposedanAdvanced,interactive PlayshopfordelegateswhohaveevolvedfromtheintroductoryMyfirstAdvancedGamesfor
Research Playshop with the Market Research society took place on 28thNovember 2013. I have since been commissioned by the MRS in London for further Advanced Playshops throughout 2014. https://www.mrs.org.uk/event/course/2145
Keynote at UCD (User Centred Design) conference "Making Games for Research: T.E.S.S.A. UndercoverAgentsandDubious(twoResearchGamestorevolutionizemarketresearch)",Londonon 8thNovember 2013 (By invitation)http://2013.ucduk.org/
Webinar Lecture on NewMR.org "Introduction to Gamification: Games and Gamification for Research for Increased Engagement and data accuracy", global, on 17 September 2013 (By invitation) Managing Director Ray Poynter. I invited to speak at this event as part of a 3-part series of lectures,alsoonSocialMediaandMobileMy"IntroductiontoGamification"discussedthe advantages of using such a methodology of research while also advising on the obstacles and how to overcomethem.http://newmr.org/events/2013-0/lecture-series/Theentirewebinarrecordingcanbe found on the NewMR YouTube channel here:http://www.youtube.com/watch?v=ofiQRVHjJ2o
Guest Lecture: for University of Loughborough"How I have been using and developing Games for ResearchatRTG",UKon29thOctober2013(Byinvitation).Iwasinvitedtoguestlectureontheuses of games in research as part of the Media Landscapes module run by Professor Liesbet van Zoonen (one of the professors in the IMPRINTS Futures team, of which I produced the ResearchGames "T.E.S.S.A" and "Dubious".)
Conference talk at ASC Conference, University of Winchester "T.E.S.S.A. Undercover Agents & Dubious:tworesearchgameswhichhavechangedmarketresearchforever",UKon6thSeptember 2013 (By invitation) In this talk I discussed 2 pivotal ResearchGames™ created for IMPRINTS Futures, a large academic study and working with my client from the University of Loughborough.http://www.asc.org.uk/events/previous-events/september-2013/presentations
Webinar for Marketing Research in Mudra Institute of Communications (MICA), "Using Games for Research" India on 2nd September 2013 (By invitation). I was invited to speak to the students and professorsoftheMarketingResearchinMudraInstituteofCommunications(M.I.C.A.)ontheusesof Games in Research with examples of the work I have created with my team, case-studies, obstacles to watch out for and how to overcome
Webinar for ICG, "Games for Research: Breakthrough techniques, NOT just a bit of fun" on 22 August 2013 (By invitation) I was kindly invited to speak at this event as part of 3 talks on using games in different areas of research. I spoke objectively about my experiences using games in both onlineandofflineresearchanddebunkedcommonmisconceptionsontheuseofgamesinresearchby usingexamplesfromherownShealsodiscussedacase-study"T.E.S.S.A.UndercoverAgents" and "Magazine Question Hunt". Website event here. Recording available here.
Guest Seminar Webinar for Georgian College "Playing Games in Research" Research Analyst Program,Torontoon23rdJuly2013(Byinvitation).Iwasinvitedtopresenta2hourseminarwiththe students and staff alike at the Georgian College as part of their Research Analyst Program. I designed a new game especially for this webinar with the students and
Webinar Lecture for EphMRA "The doctor will see you now: Using Games for HealthcareResearch"
on 23rdMay 2013 (By invitation) I was invited by the EphMRA Chair to give a webinar in the uses of games in Healthcare. Information online here.
ASC (Association for Survey Computing) Conference talk "TESSA Undercover Agents – CollaboratingwithClients",Londonon19thApril2013(Byinvitation)attheImperialCollege I was invited to speak at this conference about a collaborative project with our Client IMPRINTS Futures on a bespoke ResearchGame called 'TESSA Undercover Agents' which included music and sound effects for the first time.http://www.asc.org.uk/events/previous-events/april-2013
Research Radio appearance – NewMR on 21stFebruary 2012 (By invitation) I was invited for interviewonResearchRadioNewMRtodiscussmyworkonGamificationinResearchandtodebate about data quality, innovation, scalability and more.http://newmr.org/newmr-radio/
2012
MRMW(MarketResearchinaMobileWorld)Conferencetalk"'MagazineQuestionHunt' Gamification for online research: Speaking to 7-10 year olds using
Games for Surveys " on 18thJuly 2012, Cincinnati, USA (By invitation) I was kindly invited to speak at this event on my work with combining gaming and research for increased engagement and a route to more intriguing data: http://www.mrmw.net/cincinnati-2012-conference-agenda#sthash.FFAq8PzQ.dpufThe YouTube recording of my talk can be found here: http://www.youtube.com/watch?v=ra8I1JNt9Vw
ESOMAR Best of India 2012 Conference talk "The Art of Using Games in Research" on 2ndJuly 2012Mumbai,(Byinvitation)Information online here.
ESOMARBestofVenezuela,2012,Conferencetalk"MakingGamesforResearch"inJune2012 Caracas, Venezuela. (By invitation) esomar.org
Guest Lecture at Prodiseno Design School "Designing with Gamification in mind", Caracas, VenezuelainJune2012(Byinvitation)OrganizedbyVenezuelaESOMARrepresentative,Luisa Ravelo.
GuestLectureatInstitutodeEstudiosSuperioresdeAdministración(InstituteofAdvancedStudiesin Administration) "Using game thinking in research" in June 2012 Caracas, Venezuela (By invitation) Organized by Venezuela ESOMAR representative, Luisa
Radio appearance: 'Onda', Venezuela. (By invitation) 22ndJune 2012. This broadcast interview withAnniePettitofConversitionaimedatunderstandingmyGamificationtechniques,andAnnie's Social Media research techniques. The video of the interview in the radio station is available here:http://www.youtube.com/watch?v=C2wkQPMX7nc
GuestLectureatUniversidadMetropolitanaCaracas,"Usinggamethinkinginresearch"Venezuela 21 June 2012 (By invitation) Organized by Venezuela ESOMAR representative, Luisa
Women in Research Event (WIRe) on May 2012 London. (By invitation) I was invited to speak at thiseventonhowitfeelstobeatechnologyandmethodologyentrepreneurintheresearchindustry and share my advice to other women in the industry.http://www.womeninresearch.com/
MRMW Market Research in the Mobile World Conference on 18thApril 2012 Amsterdam (By invitation).Iwasinvitedtospeakatthiseventonhowweareandhaveutilizedgamestobetterengage teenagers and young adults in research.http://www.mrmw.net/MRMW-Europe-2012/agenda.html
ARKGroupGamificationinBusinesson31stMarch2012London,UK.(Byinvitation) Workshop leader with up to 10 delegates teaching the uses and application of Games in Businesshttp://tinyurl.com/78ordrz
Swedish Market Research Day Conference talk on 15thMarch 2012 Stockholm, Sweden. (By invitation) I was invited to speak at this event on how RTG have used games to help respondents have a better experience while taking part in research on the whole, as well as per research project they participate in. http://www.smrd.se/smrd12/SMRD12Program.pdf
MRSGamificationinResearch8thMarch2012London. Teaching a group of 15 market research in the principles and design process of game based-research.
Digital_Spotlight at the City University London. on 22ndFebruary 2012, London. (Byinvitation)
IwasinvitedtothiseventbytheCityUniversityLondontotalkabouttheworkwedowiththeGames Design and Technology and Games and Computer Science students from the City University London.Information online here.
FutureFirstEvent–Kingsmead(Byinvitation)7thFebruary2012,London.Iwastoasecond event back to Betty's old secondary school as part of this supportive Alumni programme.http://www.futurefirst.org.uk/
Future First Event Kingsmead School. (By invitation) 30thJanuary 2012 London, UK We've been invited back to Betty's old school Kingsmead as part of this supportive Alumni programme.http://www.futurefirst.org.uk/
Keynote: Marketing Research and Intelligence Association 'MRIA' NetGain6 Conference on 25thJanuary2012Toronto,Canada(Byinvitation)IwasinvitedasKeynotespeakeratthisevent,speaking on how we make research more engaging by using our creativity and game-mechanics. I revealed (for the first time ever at a conference) our Playspondent Playhouse™ (our online virtual home) with our Avatar Creator Toolhttp://www.mria-arim.ca/NetGain6/SPEAKERS/default.asp
NetGain6GamificationinResearch24thJanuary2012Toronto,Canada.(Byinvitation) I was invited to give a workshop to teach the uses and application of games in research.http://www.mria-arim.ca/NetGain6/WORKSHOP/default.asp
Buy now from Kogan Page or Amazon